On Monday the 19th of August we celebrated Book Week, and what a celebration it was!

In the morning Kindergarten, Year 1, Year 2 and Year 5 students received a visit from the author Ursula Dubosarsky. She shared her writing process, where she gets her ideas and how she develops these ideas into stories. Our students were able to ask many questions as Ursula discussed her popular children titles, The Terrible Plop, Too Many Elephants in This House, The Blue Cat and Tim and Ed.

It was then time for the much anticipated assembly. Students paraded their extremely creative costumes with students and families cheering them on. The teachers also got into the spirit and came dressed as the hungry caterpillar. Some of the teachers even presented a Readers' Theatre about a bikie gang who stumble across a library and are immersed in the wonderful literature they find there.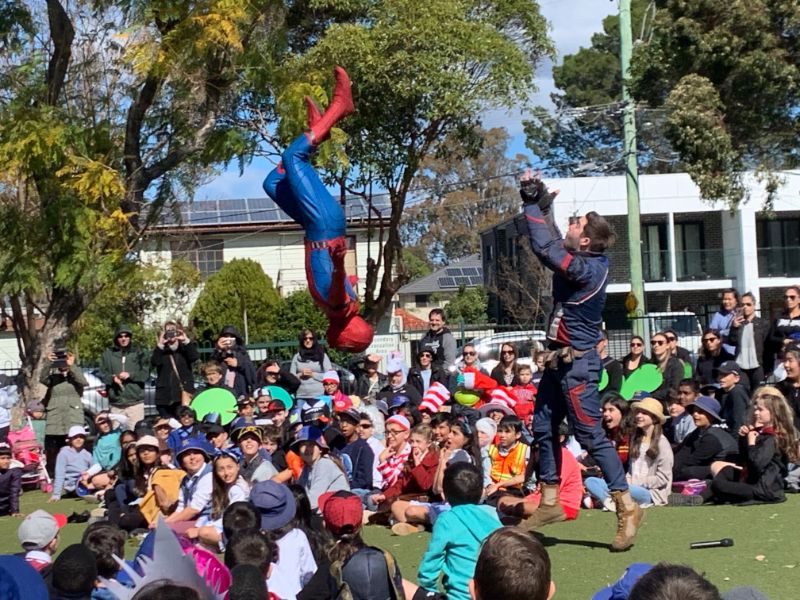 Later in the day, students formed teams of four to participate in a 'Scavenger Hunt' across the school. They visited different classrooms to complete activities and earned points for showing respectful and collaborative behaviours.

On Wednesday, Year 3 and Year 5 students were spoilt with a visit from popular author Louise Park. She shared her writing strategies of show, rather than tell, creating memorable characters, techniques for developing quests and adventure stories and much much more!
Click here for more photos