Our Lady of Mount Carmel Catholic Primary School's mission is to show compassion, dignity and justice as reflected in our Mercy and Carmelite tradition.
Compassion
a deep awareness of the needs of others and the willingness and courage to act upon it.
... act justly, love tenderly, walk humbly with your God" Micah 6:8
Dignity
respect and value the individuality of each and every person.
...have kindness and compassion to one another" Colossians 3:12
Justice
treating all in our community equally and fairly, promoting the best for each and every person.
"….. have reverence for Christ in your hearts and honour Him." 1Peter 3:15
---
Our History
Our Lady of Mount Carmel Primary was established in 1920 by the Sisters of Mercy, Parramatta and was originally known as St Columba's.
In 1922 a new school and church was opened.
The Carmelites came to the parish of Wentworthville in 1956 and the school and parish were placed under the patronage of Our Lady of Mount Carmel. In the 1950s school enrolments increased due to the huge migration from Europe after World War II, and in 1958 new school buildings were erected to accommodate this growing number of students, with further buildings being required by 1970.
In 1993 a new administration building was provided and extra playground space acquired. In 2000 a building project provided the Mercy Library, canteen and disabled access. In 2010 the school underwent a significant whole school building project funded by the federal government's BER (Building Education Revolution) funding program that resulted in stage learning spaces throughout the school.
At the end of 2012 the school undertook a minor refurbishment program to establish designated learning spaces for each grade, Kindergarten to Year 6, and the re-establishment of the Mercy library. As of 2013 the school has 8 designated learning spaces, each with a breakout space to support learning in today's world.
Today, Our Lady of Mt Carmel Primary School Wentworthville are known for our encouragement of students to become reflective and collaborative learners, and our learning spaces engage our students in 21st century learning and teaching.
The school motto, Sub Tuum Praesidium, (Under Your Protection) is a Mercy legacy and refers to our allegiance to Mary, Our Lady of Mercy.
---
The Our Lady of Mt Carmel Primary Cross
The cross displayed in our classrooms and school office is unique to the Our Lady of Mount Carmel School community.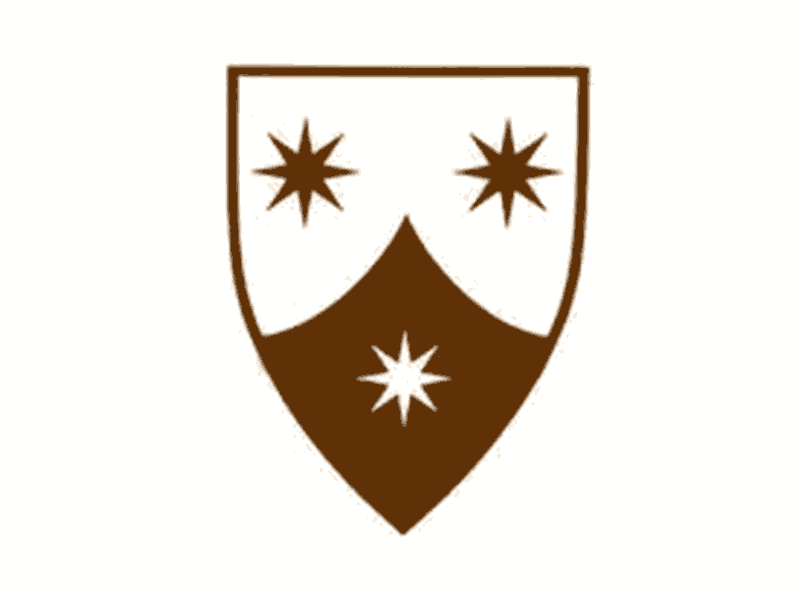 Australian Carmelites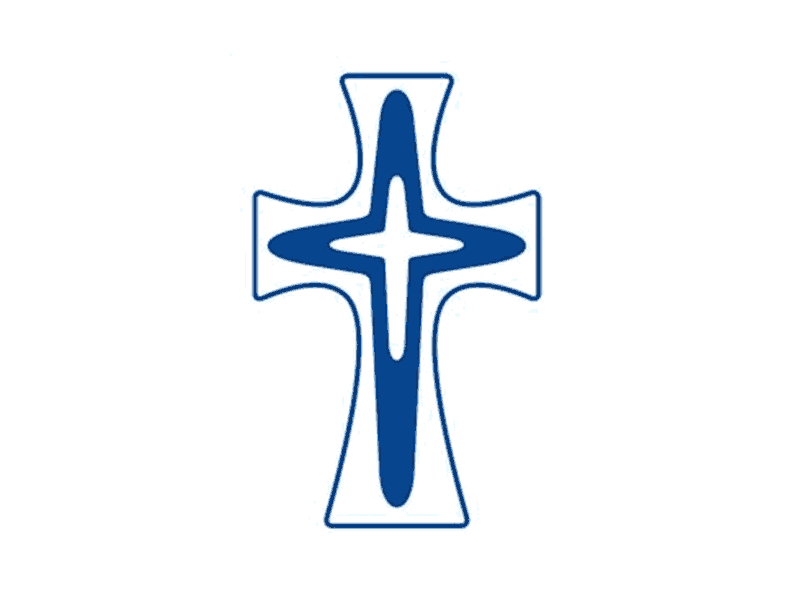 Sisters of Mercy Cross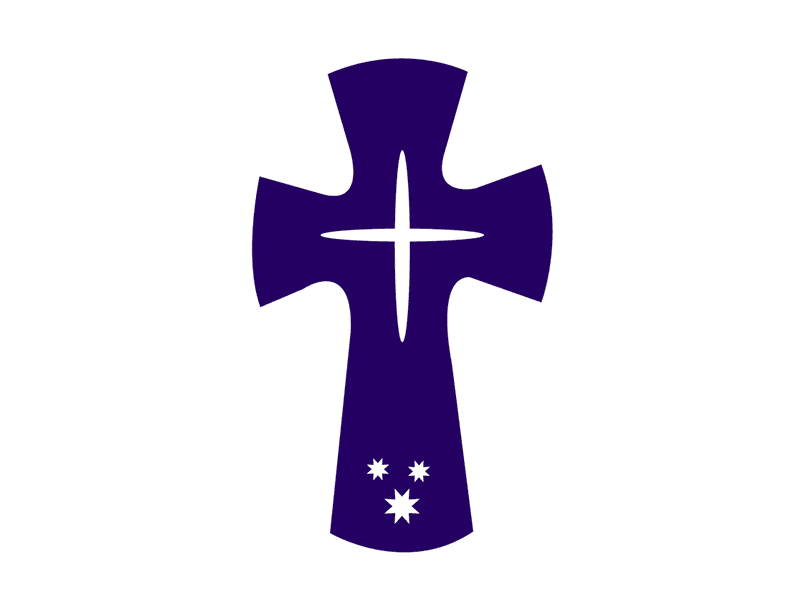 Our Lady of Mt Carmel Cross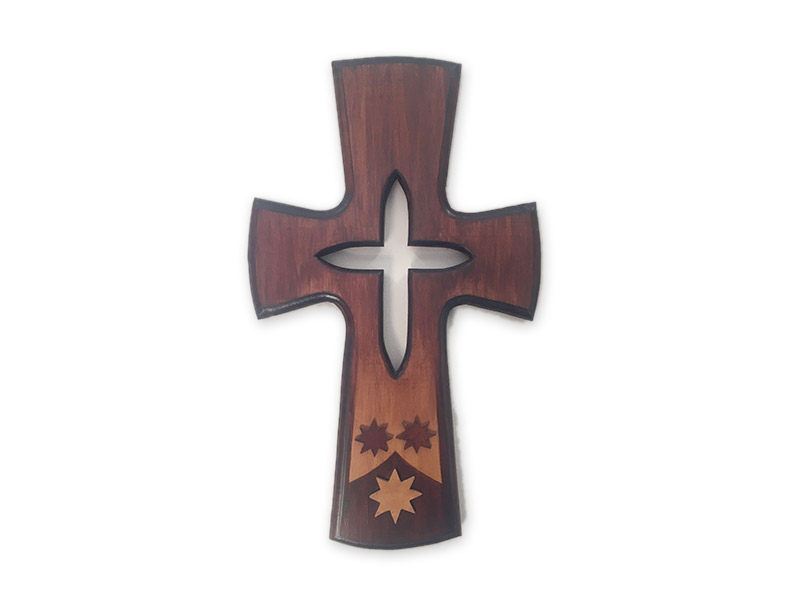 Wooden Version
The cross was designed and made by a parishioner, Bill Casey.
It represents the traditions of the Sisters of Mercy who established our school and the Carmelite priests who minister to our community. This cross blends the Mercy cross and the Carmelite symbols.
The outline of the cross and the empty centre is taken from the Mercy Cross worn by all Sisters of Mercy.
The cross is a symbol of Christ, crucified and risen. The empty centre is a reminder that Christ is at the centre of all we do and is within each of us.
This connects the relationship between God and humans. God is within us and therefore God is present in all we see, feel and do to ourselves and to others.
At the foot of the cross is an image of a mountain, representing Mount Carmel in Israel, the beginning of our Carmelite tradition. The large star represents Mary, Our Lady of Mount Carmel. Mary is a significant figure to the Carmelites as an example of faith and devotion to God. The two smaller stars represent the prophet Elijah and his successor Elisha.
The cross shows our connection to our past and guides our present and future.